hunting in new zealand: what you need to know
New Zealand weather can be unpredictable due to our position in the South Pacific. Don't expect any hurricanes or tornadoes but be prepared for both cold, wet weather and warm, dry weather.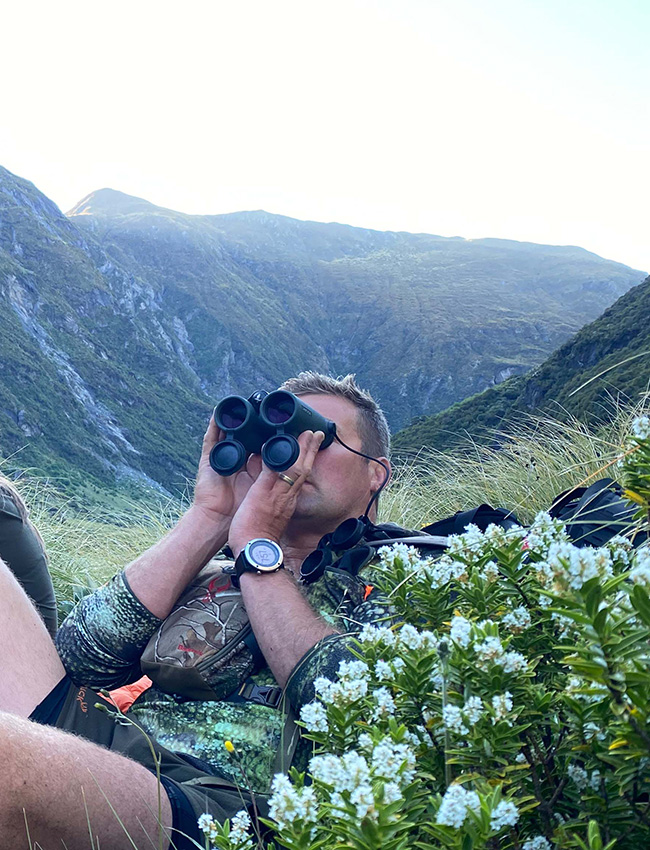 Any calibre between 270 – 300 win mag is enough for New Zealand game. Most shooting distances will be from approximately 100 to 300 yards.
The importation of firearms is a simple process as New Zealand is a hunter-friendly location.
You will need to fill out a Firearms Form online PRIOR to your departure. You can download the firearms form here.
When filling out your firearm import permit, you'll need Stacey's permit details. These are:
Firearms permit No: S5038594
Address: 838 Lake Hawea – Albert Town Hwy, RD2, Wanaka 9382
Your firearms will be checked at the airport upon arrival, which should take five to ten minutes to clear your firearms.
RESERVATION &
CANCELLATION POLICY
Reservations are confirmed with a 25% deposit with the balance paid before leaving the lodge. Deposits hold dates but are non-refundable. Your dates can be changed subject to availability. All prices are quoted in US Dollars.

This is taken care of by our taxidermist. We will cape animals in the field and then put them in a freezer until we transfer them to our taxidermist, who will prepare then for shipping.

For more information on expediting trophies, get in touch.
recommended clothing and equipment
Download the full list of recommended clothing and equipment you'll need when hunting in New Zealand.