About new zealand hunting safaris
New Zealand Hunting Safaris is a family-run hunting operation and lodge in the stunning southern township of Hāwea, just outside Wānaka on New Zealand's South Island.
Guide Stacey Anderson has led hunting safari trips from his hunting lodge in Hāwea since 2008. Stacey is known for his down-to-earth, professionally run hunting trips into the spectacular Southern Alps and surrounding hills. With hundreds of acres of private hunting blocks available as well as first-hand knowledge of free-range hunting areas throughout the south, clients trust Stacey to deliver epic hunts for trips of every size and budget.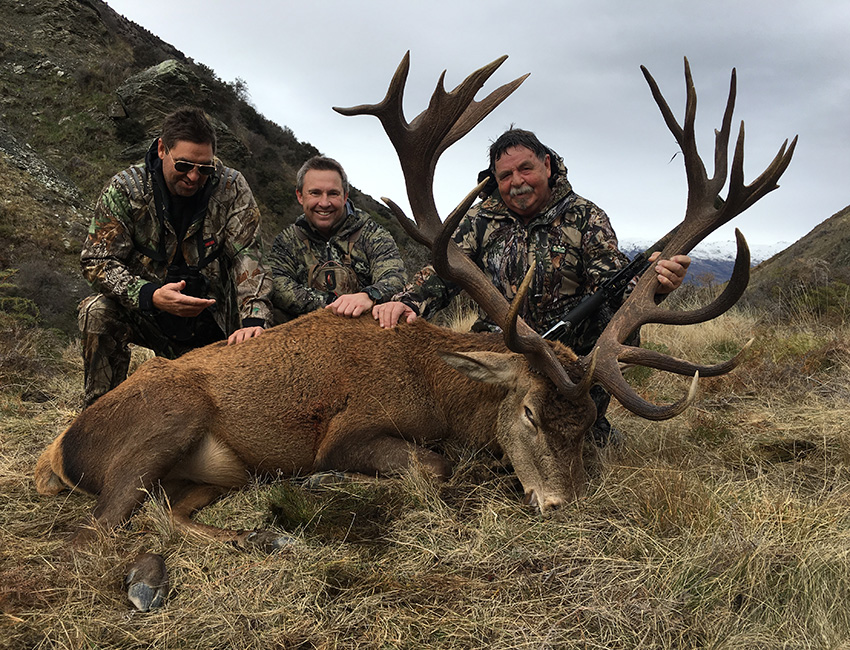 Good people, good scenery and good results is what it's all about for us. While every trip is different, our dedication to an authentic and unforgettable trip never changes.
Stacey Anderson
LEAD GUIDE & OWNER

From a young age, hunting has been in the blood for Stacey. A childhood spent shooting possums and rabbits on the family farm with his older brothers and the family dog first sparked a passion for the sport that hasn't dampened to this day. 
In later years, his impressive skill for stalking and guiding led Stacey to some of the most sought after trophy hunting destinations. Stacey has led high-end hunting expeditions in Canada, where he lived for five years, as well as Switzerland, Austria, Turkey and Mongolia. In Pakistan and Tajikistan, Stacey hunted markhor. Here he tested his skills against one of the world's most highly-prized trophy animals in one of the world's most challenging destinations.
Stacey and Jen started New Zealand Hunting Safaris in 2008 after the realisation they had some of the most impressive trophy hunting in the world on their doorstep. Stacey's considerable experience in understanding what it takes to lead world-class trophy hunting is balanced by his laid-back southern persona. Together with Jen's knack for hospitality and home cooking, the company has become recognised as one of the best in New Zealand for serious trophy hunting.
Over the years Stacey and Jen have welcomed hundreds of hunters to the Hāwea lodge. Many have become friends, many return regularly, and to this very day, Stacey sees his guiding as so much more than a job, it is his passion.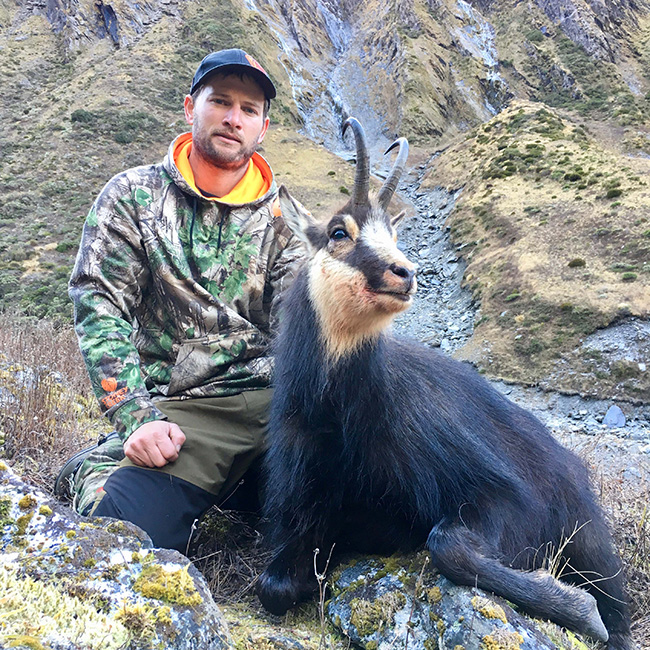 Sam has been part of the New Zealand Hunting Safaris team for five years, and in that time, he has delivered some incredible hunting experiences out in the hills for our clients.
Sam is one of a small group of people who can claim they are a full-time hunting guide. As a professional guide, Sam spends his time between New Zealand and the northern hemisphere, sharing his vast knowledge and enthusiasm with every client he takes out into the hills.
For the last eight years, Sam has split his time between New Zealand and British Columbia and America, working on high-end guiding trips on both sides of the globe.
Hunting is not only a job for Sam it is also his big passion in life. It's hard to ignore how much Sam enjoys what he does, and it seems the team from Stoney Creek saw precisely this when they asked him to become an ambassador. Sam is now a gear-tester for the hard-wearing Kiwi outdoor brand, and his knowledge of clothing and gear has become a great asset to us all.
Get away from it all and get into the backcountry. Our trips are more than trophy hunting, it's about getting away from it all, clearing the head and sharing an unforgettable experience in nature with friends, family and our team.
Throughout the South Island's varied terrain, an incredible array of game animals are on offer.
From the foothills of the Southern Alps to the wild west coast or the lakes and valley of Central Otago, we offer access to an area renowned for an incredible diversity of animals. Not everyone has hunting on their back doorstep like we do and we want to share it. We have access to hunting areas from Milford Sound to Mt Cook with options for vehicle and helicopter access. Or if you prefer to venture in by foot, we'll head off from our private lodge in Hāwea.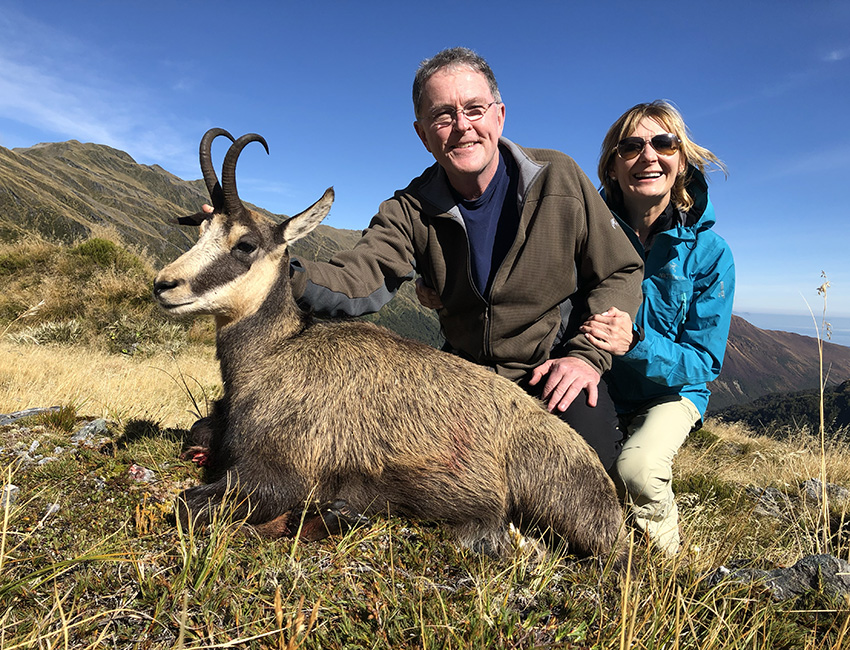 New Zealand Hunting Safaris is based in Hāwea, a 15-minute drive from Wānaka. Our closest airport is Queenstown International Airport. Some regional flight options are available into Wānaka Airport.
For more information on planning your hunting trip to New Zealand, see our Hunting Info page.